All Photography Packages Include: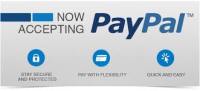 (Payment Plans Available)
Deposits as small as $300

Get the Most Investment Bang for Your Buck
Thank you for taking the time to view my website.  I'm sure you've done your homework and have come to realize that Wedding and Event Photography can be quite expensive.  Many photographers start their photo package prices where my high-end photo package tops off!  I want to make your Wedding and Event Photography investment as affordable as possible.  If I hit the Lotto I'd personally shoot a wedding for free once a month because I love wedding and event photography that much.  
You are looking to make an investment in one of the most important events in your life and I understand how important that is. I will treat your event the same whether it's a small event with only 20 people or it's a big event with over 200 people.  I will ensure that you get a great return on investment (ROI) and give you photos that you'll remember and look back on for generations to come.
Payment Plans available!  Deposits as small as $300!

If you like my work but prefer someone else's prices, we can still talk.  I'll do my best to match any price!

Platinum Investment Package
 12 Hours of Continuous Coverage

​$3599

2 - Photographers

1 - 16x20 Framed Picture

​10x10 Flush Mount Album - (15 pages, 30 sides)
 8 Hours of Continuous Coverage

​$2699

​2 - Photographers​

​10x10 Digital Photo Book - (20 pages, 40 sides)
Silver Investment Package

***Our Most Popular Investment Package*​**

6 Hours of Continuous Coverage

​$1199

10x10 Digital Photo Book (10 pages 20 sides)
Bronze Investment Package​​​

​​
​
4 Hours of Continuous Coverage
​10x10 Digital Photo Book (10 pages 20 sides)​
Economy Investment Package
2 Hours of Continuous Coverage
90 Minutes of Continuous Coverage
Video
2 Hours  $499 (Raw footage, 2 copies)
Photo & Video
2 Hours $750
Video
4 Hours $799 (Basic Editing, 2 copies)
Photo & Video
4 Hours $1200
Video
6 Hours $1199 (Edited video, 5 copies)
Photo & Video   6 Hours $1900 (most popular package)
Video
8 Hours  $2699 (2 video cameras) (Edited video, 5 copies, interviews with immediate family)
Photo & Video  
8 Hours  $4200
Video
12 Hours  $3599 (2 video cameras)  (Edited video, 5 copies, interviews with immediate family)
Photo & Video  
12 Hours  $6,500
Engagement Photo Shoot - $399
10x10 Digital Photo Book - $349 (10 pages, 20 sides)
10x10 Flush Mount Album - $899 (10 pages, 20 sides)
12x12 Flush Mount Album - $1399 (10 pages, 20 sides)
Extra Photographer - $350/hr
Extra Videographer - $350/hr

Extra Hours - $200/hr
16x20 Framed Picture - $399
20x20 Framed Picture - $499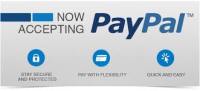 (Payment Plans Available)
Deposits as small as $300